At Sanders & Sanders, our practice is exclusively labor and employment law.  We maintain this focus to give our clients excellent service and deep, knowledgeable advice on employment law issues.  Harvey Sanders has more than 20 years experience with labor and employment law. We have lectured and written extensively on the topic.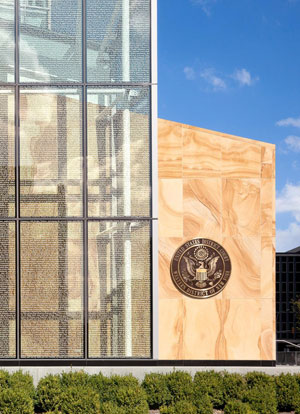 Our attorneys devote their practice to employment law because they know the importance of these issues.  Work occupies an enormous part of life.  Many of us spend more time working than doing any other activity.  Labor and employment law issues consequently can have a large impact on our sense of well-being.  A single occurrence of harassing or discriminatory conduct can make your life miserable.
We have extensive experience in dealing with all matters that arise from an employment dispute.  We can help with disputes concerning termination or layoffs, discrimination, harassment, promotion and advancement issues, disciplinary actions, employment contract disputes, covenants not-to-compete and disability actions. We represent clients with disputes involving: Sex, age, disability,  race, national origin, religious, marital status discrimination, sexual orientation or harassment. We can help with anything that affects the terms or conditions of employment, including negotiating and drafting personalized employment contracts at the beginning of employment relationship to severance agreements at the end of the relationship, and anything in-between.
At Sanders & Sanders, we think each client deserves a lawyer who cares about them enough to respond quickly and pay attention to the details of their cases that just might make the difference.  We pride ourselves on being prompt and responsive to all our client concerns; you will not have to wait forever to get answers to your questions.
Our office is conveniently located, and is easily accessible to highways and public transportation just off Harlem Road near the Kensington Expressway (Route 33).  We have free parking and a comfortable, friendly office.  After reading this website and reviewing the articles, if you feel you may have a case, please fill out our online questionnaire; to schedule an appointment or call to get your questions answered.  We look forward to hearing from you.
We serve clients with labor and employment law issues throughout Western New York, including Buffalo, Amherst, Rochester, Niagara Falls, Erie County and all surrounding communities including the Southern Tier.